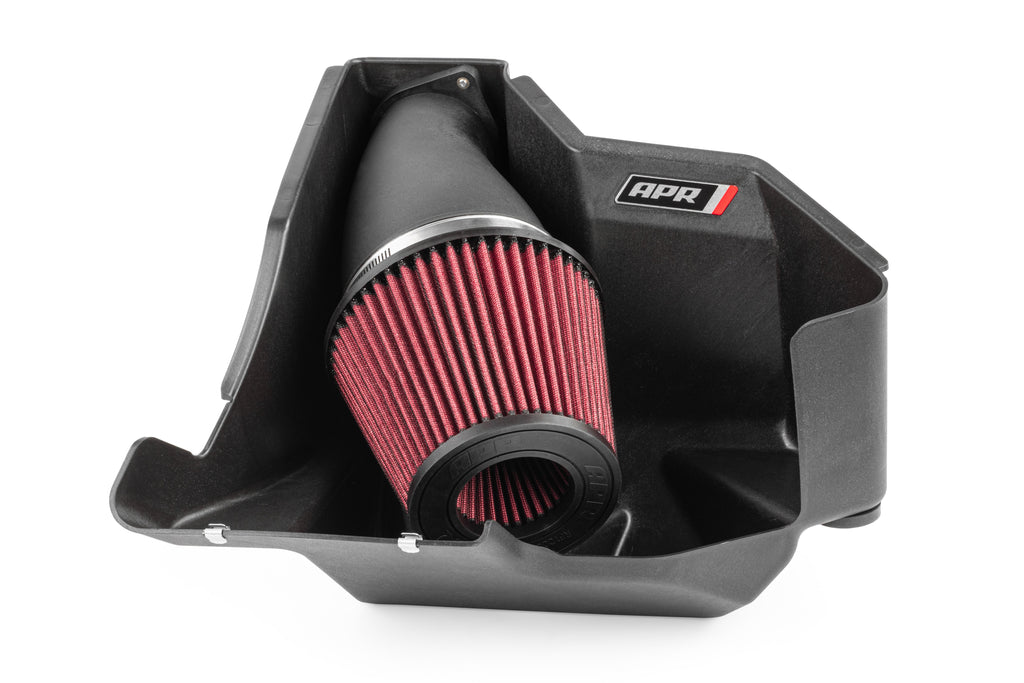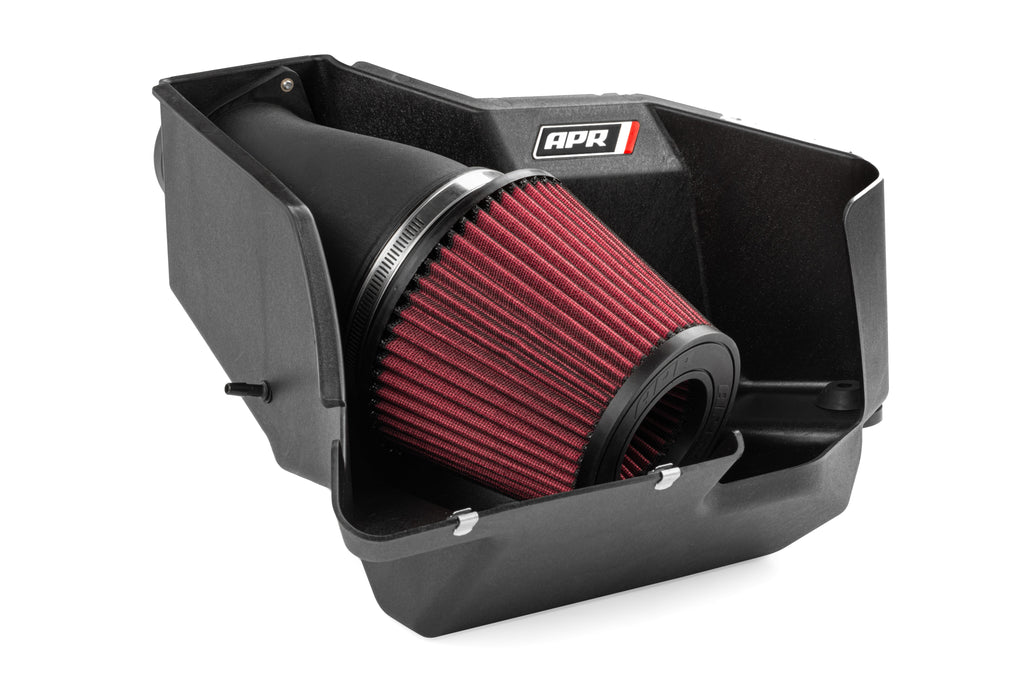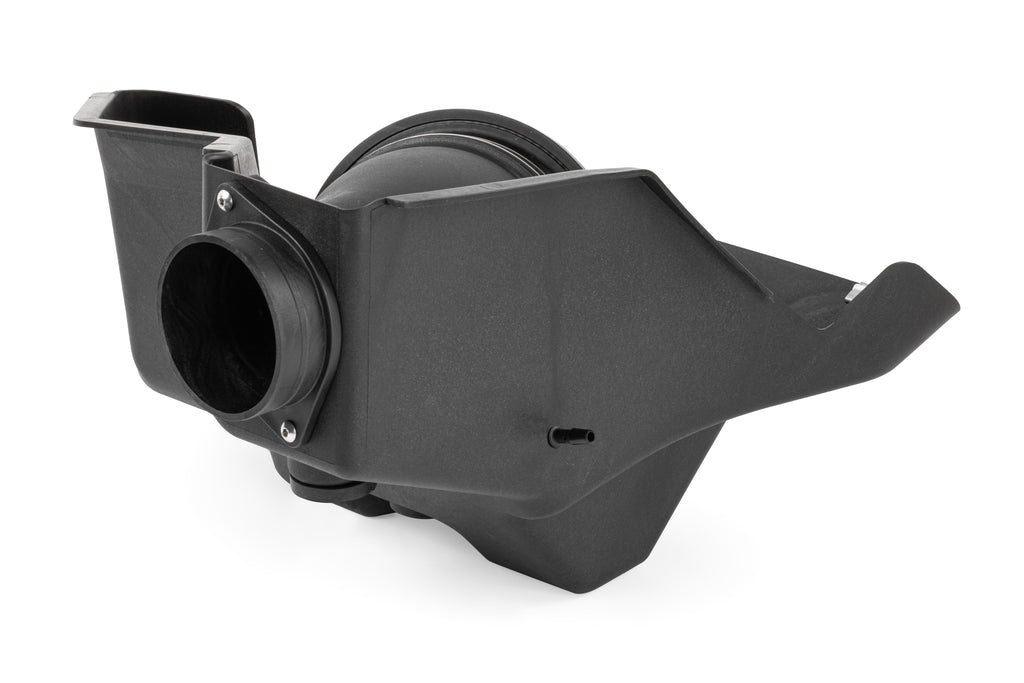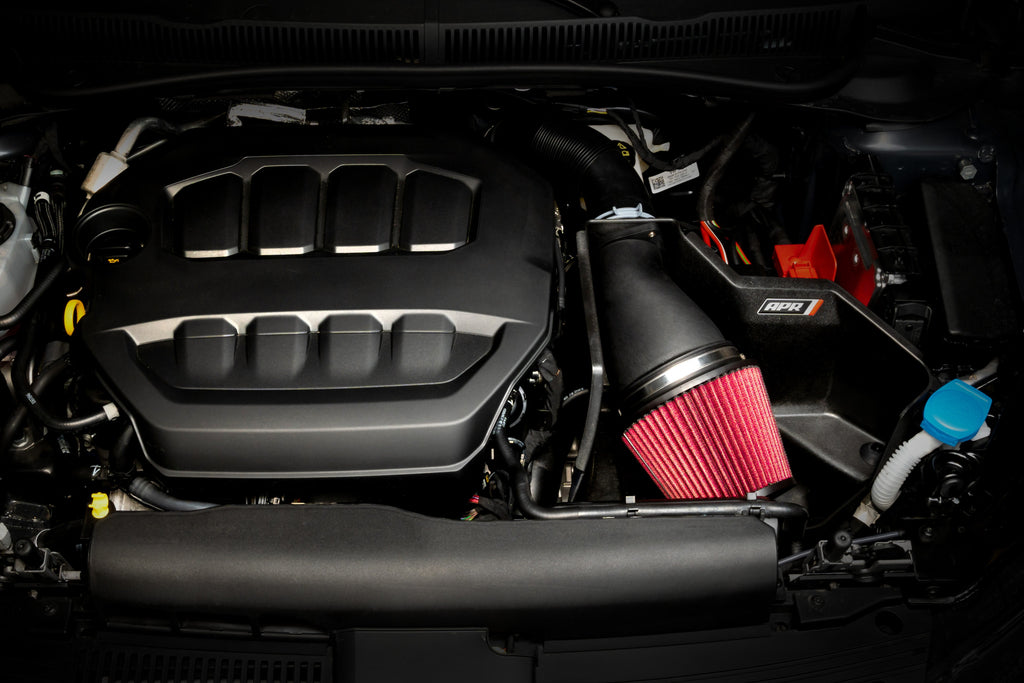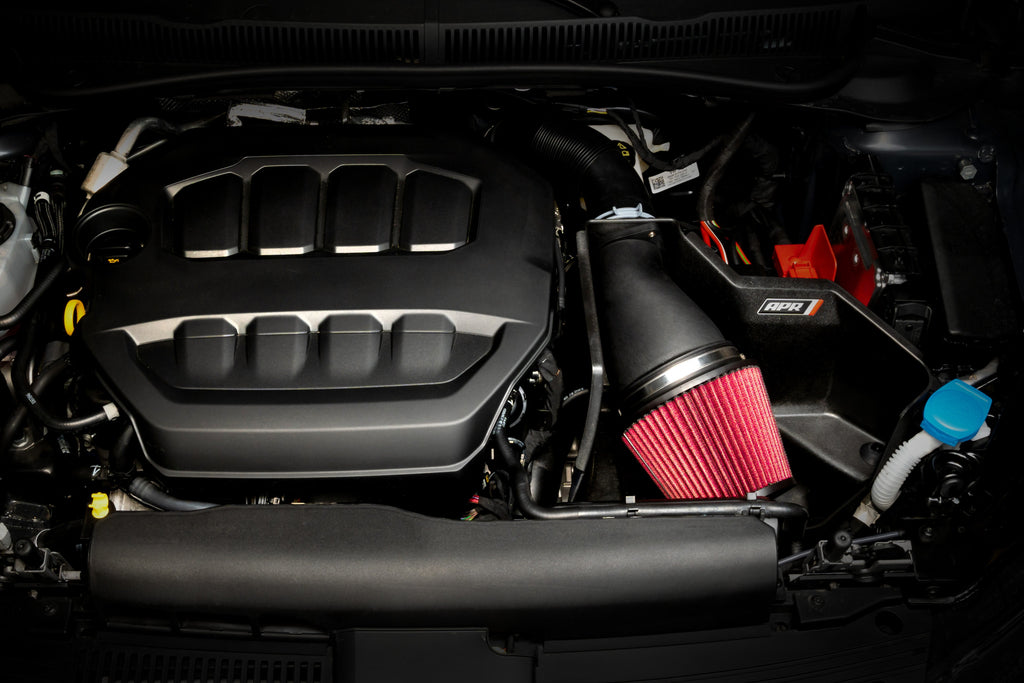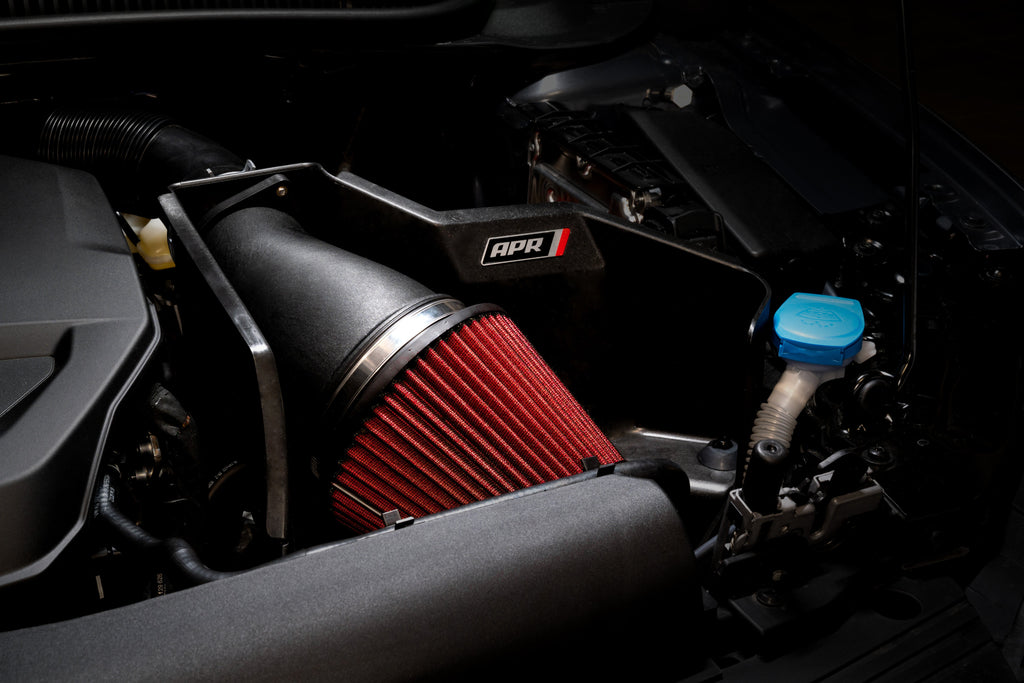 APR OPEN INTAKE SYSTEM - 1.8T/2.0T EA888.3/3B/4/4B - MQB/MQB EVO/MQB AX
The APR Open Intake System is here for the 2.0T EA888.3/3B engine found in the Volkswagen MK6 Polo GTI (Typ AW) and Audi MK2 A1 (Typ GB)! The system also fits most 1.8T / 2.0T EA888.3 / 3B / 4 / 4B engines found in most MQB, MQB EVO, and MQB Ax platform vehicles making it a perfect low cost option for nearly any setup! The APR Open Intake System features a straight through filter design with minimal twists and bends for maximum flow and minimal pressure drop. Our proprietary washable and reusable cotton gauze high flow filter flows 22% more than stock at various depressions, registers less pressure drop at each depression, has 20% more surface area compared to stock, and uses a filter substrate material proven on other APR intake systems proven to provide the necessary filtration to last a lifetime. The filter's unique design allows for air to be fed from the front and sides of the filter with minimal restriction due to its shape and size. The outlet of the filter is massive, registering in at 127mm (5"), which has a cross sectional area 260% larger than the stock tube! Air velocity is accelerated through the system as it smoothly transitions to the factory back tube where the system either connects directly to the factory MAF housing, or to our back tube adapter, depending on engine. In either scenario, the transition is simple and clean for a perfect fit while promoting maximum flow. The heatshield and inlet pipe is made from a glass filled polypropylene material that acts as an excellent heat deflection barrier to minimize inlet temps compared to no shield at all. The airbox is fed with fresh air from the frontal inlet ducting, rather than the surrounding engine bay, or radiator, keeping the system constantly fed with cool incoming air to satisfy the turbochargers needs under even the most demanding situations. The system literally installs in minutes too as it simply pops into place on the factory mounting pegs! And thanks to the open design, you'll hear the engine and turbocharger putting in work to make maximum power!

Features:
Open Airbox Design
Washable and reusable high-flow pleated cotton gauze filter
20% larger than stock filter with frontal inlet and 127mm (5") outlet
127mm (5") filter transition is 260% larger than stock
Filter outlet stack increases air velocity to maximize flow
Filter flows 22% more than stock
Minimal twists and bends further maximizes flow
Lower pressure drop than stock
Less strain on factory components compared to stock
Better throttle and turbo response compared to stock
Straight through design with no sharp or harsh bends and restrictions
Airbox design captures frontal inlet air and reduces suction from engine bay and radiator
Enhanced engine and turbocharger sounds
Simple and easy install
Supports both MAF and non-MAF engines
Designed specifically for the Polo GTI / Audi A1
Fits most MQB, MQB EVO, and MQB Ax platform vehicles
Fits most 1.8T / 2.0T EA888.3 / 3B / 4 / 4B engines
TUV approved for the target platform and emissions friendly VIA APR Germany
Shipping Times
***We are currently experiencing substantial delays on out-of-stock items due to covid. Please contact our team before purchasing****
You will receive shipping confirmation on 'in stock' items within 48 hours of order confirmation. If you do not receive your shipping confirmation in this time frame, contact our team through the live chat or by email at support@germanperformance.com.au
Return Policy
Returns are to be requested within 7 days of shipping confirmation, German Performance is not responsible for return shipping costs.

Returns will only be accepted if the product is with its original packaging and in an undamaged state.
Pending context of the return, you may be charged a restock fee.